How it works
Book Your Darwin Air Conditioning Service with 4 Easy Steps
Match
Pop in your postcode and get matched with Sidepost's qualified technicians near you.
Book
Schedule a convenient time to book your service
Service
We'll service your air conditioner and have it back up and running in no time!
Pay
Once your aircon unit is serviced, you can make a payment quickly and securely online.
Get a Quote for your Air Conditioning Services Now!
Feel your freshest with quality air-conditioning services in Darwin. Sidepost's team of top-notch technicians can handle any and all kinds of systems and units. Our quick responses will have you feeling your best in no time.  Want to beat the heat? Contact us now to get a quote!
Our Darwin Air Conditioning Services Include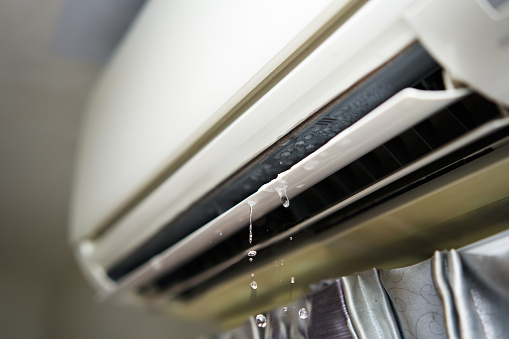 Latest Air Conditioning bookings from our clients
Small house
2 bedrooms and bathroom that need to be cleaned on a weekly basis. Surfaces need dusting and wiping.
Service: Regular Cleaning
Small house
3 bedrooms, 2 living areas and 2 bathrooms to be cleaned every 2 weeks. I would also like the windows cleaned on a quarterly basis.
Service: Regular Cleaning + Window Cleaning (Quarterly)
Small house
I am looking for a one-off deep clean of my 4 bedroom house in preparation for a party.
Service: One-Off Deep Cleaning
1500+
Unique properties cleaned
300+
Average job duration
Other air conditioning services
Whether you've purchased a new air conditioner that needs installation or your current unit is on the brink of breaking down, Sidepost can help. In addition to our standard service, we also offer:
Why Book a Darwin Air Conditioning Service?
Darwin is hot. You don't need to wait for the summer to know that it's hot, right? But come summer, you should be enjoying the water, the cool breeze, cold drinks, barbies by the lawn, and not melting into a puddle when the sun comes shining. While room fans, ice cubes, and cold showers can be great, they can get old quickly. But what can you do with Darwin's sunny weather?
Book a visit from Sidepost now to get the best air conditioning service available in Darwin! Let us help you create that perfect space that is both refuge and sanctuary from the Darwin heat. 
The Sidepost crew stationed in Darwin can install the most reliable AC unit that can keep you cool, calm, and fresh all throughout the year. Darwin can be beautiful, but you can admire its beauty without melting into a puddle. We can also maintain, repair, and upgrade units that have seen better days. Can you imagine your old AC unit being better than just okay? We can make it run like never before!
Sidepost also offers emergency services that can respond to technical difficulties in a snap of a finger! No need to worry or dread having to spend another day or night being cooked alive in your own home. Our top-notch technicians can bring any unit back to life.
No need to daydream about cooler days or nights with Sidepost air conditioning services at the tip of your finger! Enjoy a cool, calm, fresh summer with a Sidepost serviced AC unit where our goal is your comfort. Interested? Give us a call and avail our air conditioning services today!
Read what our customers have to say about our work
My office relies heavily on our air conditioner and Sidepost has always been great at servicing it quickly and affordably. Highly recommend!.
I'm so happy my air conditioner's been serviced by Sidepost! The technician was on time, professional and worked quickly to ensure my unit was in working order. 5 out 5!.
The team at Sidepost are always so friendly and helpful. They make booking a service so easy and their prices are very reasonable.
My air conditioner's thermostat was playing up and Sidepost sent a technician out the same day to take a look. He identified the issue and fixed it in no time!
Fast, and highly competent staff who are more than willing to go the extra mile to make sure you're happy.
I was really impressed with my service for air con. After cleaning my ac's coils, the technician took the time to show me how to clean the ac myself to avoid build up in the future.
Sidepost Air Conditioning Darwin Office Details and Coverage Area
Postal Code Coverage:
800,
812,
810,
830,
841,
828,
840,
820,
829,
822,
832,
Areas we cover within the city:
Darwin City,
Karama,
Leanyer,
Rosebery,
Stuart Park,
Nightcliff,
Larrakeyah,
Durack,
Gray,
Rapid Creek,
Woodroffe,
Bakewell,
Coconut Grove,
Malak
and the whole of Darwin area
Other locations we cover nearby Darwin:
Most Popular locations:
Frequently Asked Questions
Q: How often should air conditioning be serviced?
A: Even if your ac is running smoothly, we recommend getting it serviced at least yearly. This helps prolong your unit's lifespan by catching any potential issues early, i.e. rusting coils or low refrigerant levels. However, if your unit is used frequently (multiple times a day) or in a dusty area, we recommend it be serviced every six months.
Q: How long does an air conditioner service take?
A: A standard air conditioner service usually takes around 1-2 hours. Times will vary depending on the size and type of unit as well as any issues that our technician may find. It may take less time for older units that we have serviced before as our technician will be familiar with the unit.
Q: How can I prepare for my AC service?
A: Here are 4 simple things you can do to prepare for your AC service: 1. Clear any debris or obstacles that may be blocking the unit, i.e. leaves, furniture etc. 2. Check the area around the unit for any signs of damage, i.e. cracked paving or loose tiles 3. Book a time that is convenient for you and make sure someone will be home to let the technician in 4. Prepare any questions you may have for the technician
Q: Are there any additional costs?
A: No, there are no undisclosed additional costs for our service. If a repair or replacement part is warranted, our technician will provide you with a quote prior to carrying out any work.
Q: What if I'm not happy with the service?
A: At Sidepost, we pride ourselves on providing excellent customer service. If you are not satisfied with the service you have received, please contact us, and we'll do our best to resolve the issue. Our satisfaction guarantee means that you can be confident you're getting the best possible service.
Q: How long do air conditioners last?
A: If your air conditioner has been well-maintained, it can last for 10-15 years. However, it's important to remember that your air conditioner's mechanical parts may eventually become obsolete or unavailable in the marketplace. It may be more cost-effective to replace your unit when this happens.
Q: How do I know if my AC needs to be serviced?
A: 1. Lack of Airflow 2. Water leaks 3. Hot air 4. Unpleasant smells 5. Unusual noises 6. Your room simply isn't cooling down If you've noticed any of these signs, contact Sidepost's air conditioning team. Our air conditioning servicing includes inspecting and cleaning your unit. Don't wait until it's too late and your unit breaks down!
Q: Should I replace my 30-year-old air conditioner?
A: Once your air conditioner has extended beyond 25 years, it's time to start thinking about replacing it. Newer units are more energy-efficient and use less electricity, saving you money in the long run. Furthermore, the parts needed to repair an older unit may no longer be available today.
Q: Can I book a recurring ac service?
A: Yes, you can! Our commercial customers generally prefer to do this, as it helps to ensure that their air conditioning units are always in top working condition. Depending on your AC's usage and environment, we'll provide you with a servicing schedule that suits your needs. However, we also provide a recurring service to our residential clients - we aim to accommodate your needs as a customer.
See all questions