How it works
Book your dry cleaning in Sydney by doing the following
Match
Input your postcode to find our nearest Sydney dry cleaners.
Book
Select your preferred time slot and place.
Service
We'll collect, dry clean and deliver your items back to you.
Pay
Once your order has been completed, pay securely online.
What our dry cleaning service in Sydney offers
Your clothes and beddings become dirty and worn over time, often losing their original colour, shape and feel. From oil stains to general dirt and grime stuck on your fabrics, it can be difficult to clean them with conventional means. If machine washing isn't getting you the results you need, our Sydney dry cleaners are here to help.
Sidepost provides dry cleaning services in Sydney to thoroughly clean your garments, beddings, suits, tablecloths and much more. We spot-clean stubborn stains, then use solvent-based solutions to deep-clean your clothes. To do this efficiently, we have dry cleaning machines that gently agitate the fabric to remove any dirt or grime.
Residential and commercial dry cleaning
Besides servicing Sydney homeowners, we also provide dry cleaning services to local Sydney businesses. Establishments we typically cater to include hotels, AirBnbs, restaurants, bars and event venues. If you need help keeping your fabrics clean and presentable, our team can create a tailored dry cleaning schedule for you.
Licensed dry cleaners in Sydney who'll collect and drop off your clothes
Since dry cleaning requires harsh chemicals and solvents, it's important to choose a highly-skilled team. At Sidepost, we have the latest products, machinery and techniques to ensure we provide effective dry cleaning services to Sydney consumers. Our dry cleaners are licensed and experienced, so you can trust us with your fabrics.
We also provide Ironing services to press your garments
Have you had enough of wearing crumpled clothes? Then let Sidepost's ironing service in Sydney help you look sharp and presentable! We offer door to door, ironing services that take the hassle out of ironing them yourself. Whether it's for special occasions or everyday use, you can count on Sidepost for whatever you need. 
Our dry cleaning process from start to finish
1
Booking
After you've selected a time and place, we'll confirm on our end and inform our dry cleaning collection team.
2
Collection
Our team will arrive at the stated time to collect your fabrics on the day of your booking. We'll then transport them to our processing facility and record your clothes for easy identification and tracking.
3
Dry Cleaning
We'll spot-clean any stains, then deep-clean your clothes in a solvent solution. Our dry cleaners use state-of-the-art machines to ensure your fabrics are cleaned gently.
4
Delivery
Once the cleaning process is complete, we'll drop off your items back to you after 24 hours. You can then inspect them to ensure you're happy with the results and pay online.
Latest Dry Cleaning bookings from our clients
Beddings
I need 5 sets of beddings and 2 quilts cleaned asap. I may require a recurring service after this initial booking as I run an Airbnb. Please notify me when your collection team is en route. Thanks!
Service: Commercial dry cleaning for beddings
Curtains
I need my curtains dry cleaned before my housewarming party next week! I live in Sydney and prefer after-work collection times in my home.
Service: Dry cleaning for curtains
Suits
My suits have a few oil stains that I can't seem to remove. Please collect them from my office in the CBD. I'll need them back by Friday as I have an important meeting.
Service: Dry cleaning for suits
1500+
Unique properties cleaned
300+
Average job duration
Why book a dry cleaning Sydney service with Sidepost?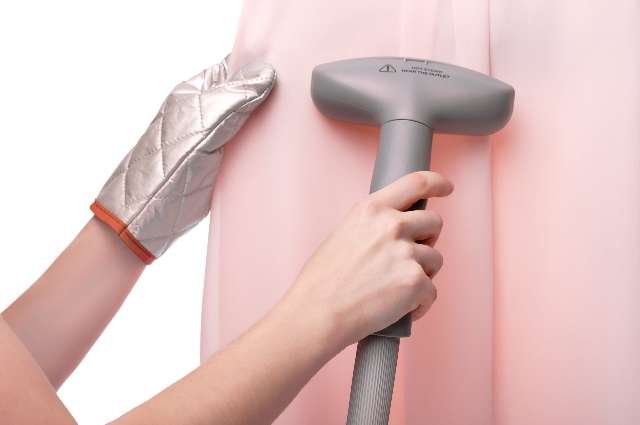 Sidepost's dry cleaning service prioritises three areas: affordability, convenience and quality. We offer flexible booking times, cheap prices and comprehensive dry cleaning to get your clothes cleaned without delay. Our team also uses the latest machinery and techniques to ensure your clothes are cleaned gently, and effectively.
Book with Sidepost today for a dry cleaning service in Sydney with quick turnarounds!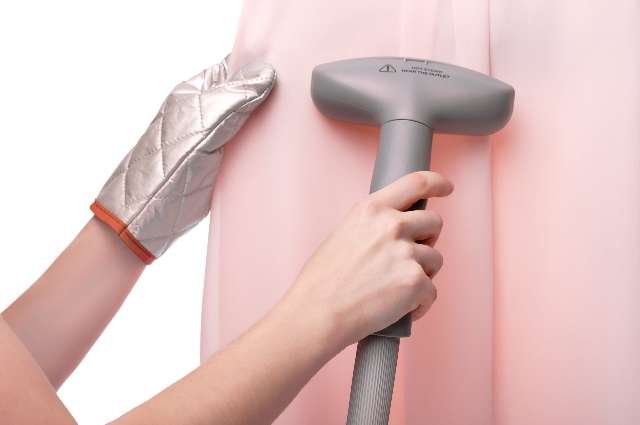 Read what our customers have to say about our work
Superfast service
"Sidepost's dry cleaners accommodated my booking on short-notice and were able to get my bed sheets done and delivered after 24 hours. I'm beyond impressed! Easily a 5 out of 5 service."
Highly-skilled dry cleaners
"I've used Sidepost's service for 3 months now and have nothing but good things to say. The dry cleaners are highly skilled and take great care of my clothes - I've never had any issues."
Easy online bookings
"I had to reschedule my booking last minute and Sidepost's online system made it really easy to do! With other dry cleaning companies, I would have had to phone and talk to someone, which can take more time. 5 stars from me!"
Efficient service - no complaints
"I've been using Sidepost for 6 months now and have never had any issues. The service is on time and my work shirts always come back looking crisp, clean and fresh! I don't think I'll ever use another dry cleaning service again."
A great help to my hotel business
"I run a small hotel business and have always struggled with keeping our sheets and tablecloths clean. I've started using Sidepost's commercial dry cleaning services and they have been a lifesaver. Affordable, efficient, and reliable."
Sidepost Dry Cleaning Sydney Office Details and Coverage Area
Postal Code Coverage:
2154,
2160,
2155,
2147,
2768,
2749,
2564,
2162,
2750,
2769,
2153,
2152,
2167,
2197,
2198,
2173,
2177,
2760
Areas we cover within the city:
Blacktown,
Castle Hill,
Orange,
Baulkham Hills,
Merrylands,
Kellyville,
Liverpool,
Quakers Hill,
Glenmore Park,
Greystanes,
Guildford,
Cabramatta,
St Clair,
Seven Hills
and the whole of Sydney area
Other locations we cover nearby Sydney:
Most Popular locations:
Frequently Asked Questions
Q: What's the difference between dry cleaning and washing?
A: Dry cleaning uses a solvent rather than water to remove dirt and stains from clothes. This means that it is gentler on your clothes, minimising the risk of damage, shrinking, or colour fading. Machine washing often causes fabrics to twist and distort, which can lead to misshapen clothes.
Q: How long does dry cleaning take?
A: The length of time it takes for your clothes to be dry cleaned will largely depend on your order's size and how busy our facilities are at the time. Typically, clothes can be dry cleaned between 24-and 48 hours. However, if you have a large order or require urgent service, we may be able to accommodate your request.
Q: Can I reschedule or cancel my booking?
A: Yes. You can either log in to your Sidepost account to reschedule/cancel your booking, or you can contact our customer service team, and they'll be happy to assist you. We ask customers to do so at least 24 hours before the scheduled pick-up time.
Q: Can you collect and deliver my dry cleaning?
A: Yes. We offer convenient door-to-door service, which makes it easy to keep your clothes clean and looking great. Simply select this option during the booking process, and our dry cleaner will be in touch to arrange a convenient pick-up time.
Q: What fabrics cannot be dry cleaned?
A: Although dry cleaning is intended to clean delicate fabrics, there are a few which are not suitable for this method. These include fabrics made up of PVC, plastic or polyurethane. If you're unsure about whether your clothes can be dry cleaned, please contact our customer service team.
Q: Do you service all across Australia?
A: Yes. We have dry cleaning facilities located in all major Australian cities. Whether you're based in Sydney, Melbourne, Brisbane, Perth, or Adelaide, we can take care of your dry cleaning needs.
See all questions