How it works
3 Easy Steps To Book A Dry Cleaning & Ironing Service in Cairns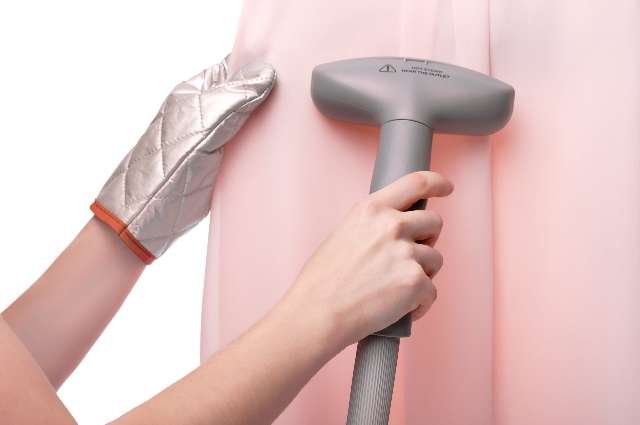 Match
Type in your postcode to search for house cleaners near you
Book
Schedule your preferred day and time. We cater on weekends and holidays with no extra cost!
Service
Once you receive confirmation, enjoy a tidy house courtesy of Sidepost and our trained cleaners!
Pay
We process payment from your card on file so you don't have to worry about any extra steps.
Get a Quote for your Dry Cleaning & Ironing Service Now!
Every day is so much better when you're not spending it on chores, isn't it? Let Sidepost take care of them so you can experience the rest of your 24 hours without any worries! Contact us to get a quote!
How it works - Our ironing service process
1
Book your pick up date and time
After choosing a date and time that's convenient for you, our staff will confirm your booking via text, email or through your online account. We'll also send you a reminder the day before we're due to collect your clothes.
2
Collection
We collect your clothes from your preferred pick-up location, whether that's your home or workplace. You'll then be sent a notification to let you know your clothes are on their way to our facility.
3
Ironing
We'll then manually inspect and record each item of clothing for each tracking once they arrive at the facility. Afterwards, your clothes will be ironed by our team of skilled professionals.
4
Delivery
Whether you need your clothes on your doorstep or workplace, we'll deliver them to you at the time you booked. An sms or email notification will be sent to you once your clothes have been delivered, which you can then confirm. Once you're happy with the service, an invoice will be sent detailing the service.
Latest Dry Cleaning bookings from our clients
Small house
2 bedrooms and bathroom that need to be cleaned on a weekly basis. Surfaces need dusting and wiping.
Service: Regular Cleaning
Small house
3 bedrooms, 2 living areas and 2 bathrooms to be cleaned every 2 weeks. I would also like the windows cleaned on a quarterly basis.
Service: Regular Cleaning + Window Cleaning (Quarterly)
Small house
I am looking for a one-off deep clean of my 4 bedroom house in preparation for a party.
Service: One-Off Deep Cleaning
1500+
Unique properties cleaned
300+
Average job duration
Why Book A Cairns Dry Cleaning and Ironing Service?
It is good to relax and take care of yourself- a dip in Haggerstone Island, a hot meal at Wharf Street, or a stroll at the Botanical Gardens are all wonderful ways to reward yourself for all the work you've put in. However, with the outside world comes endless amounts of dirt, grime, and stains. Laundry and ironing become more demanding the more you put it off, but sometimes, you can't help but shake your head and leave the piles of clothes alone. Maybe the deadlines are too much or the team needs you to go overtime. Maybe the babies are rowdier than usual and refuse to stay inside their cribs. Maybe the friends' sleepovers left too many broken glasses or stains in the walls.
Whatever your reason may be, sometimes, we just don't have time to complete every little chore. The demands expected from us can be maddening enough as it is- pristine clothes, perfectly-level sheets, and suits as good as new- and sometimes, we just can't afford to drive to the dry cleaners.
Not to worry, however- Sidepost can take care of everything. Simply leave these tasks to our trained professionals in Cairns, and they can probably do a better job at it than a stressed you.
Quick, affordable, and accessible dry cleaning and ironing is now possible in Cairns! We are happy to address your needs; all you need to do is contact us, and we'll take care of the rest.
Read what our customers have to say about our work
Superfast service
"Sidepost's dry cleaners accommodated my booking on short-notice and were able to get my bed sheets done and delivered after 24 hours. I'm beyond impressed! Easily a 5 out of 5 service."
Highly-skilled dry cleaners
"I've used Sidepost's service for 3 months now and have nothing but good things to say. The dry cleaners are highly skilled and take great care of my clothes - I've never had any issues."
Easy online bookings
"I had to reschedule my booking last minute and Sidepost's online system made it really easy to do! With other dry cleaning companies, I would have had to phone and talk to someone, which can take more time. 5 stars from me!"
Efficient service - no complaints
"I've been using Sidepost for 6 months now and have never had any issues. The service is on time and my work shirts always come back looking crisp, clean and fresh! I don't think I'll ever use another dry cleaning service again."
A great help to my hotel business
"I run a small hotel business and have always struggled with keeping our sheets and tablecloths clean. I've started using Sidepost's commercial dry cleaning services and they have been a lifesaver. Affordable, efficient, and reliable."
Sidepost Dry Cleaning Cairns Office Details and Coverage Area
Postal Code Coverage:
4868,
4879,
4878,
4895,
4881,
4880,
4870,
4892,
4877,
4871,
4873,
Areas we cover within the city:
Redlynch,
Mount Sheridan,
Mooroobool,
Manoora,
Kewarra Beach,
Trinity Beach,
Manunda,
Brinsmead,
Smithfield,
Cairns North,
Woree,
White Rock,
Whitfield,
Bayview Heights
and the whole of Cairns area
Other locations we cover nearby Cairns:
Most Popular locations:
Frequently Asked Questions
Q: What's the difference between dry cleaning and washing?
A: Dry cleaning uses a solvent rather than water to remove dirt and stains from clothes. This means that it is gentler on your clothes, minimising the risk of damage, shrinking, or colour fading. Machine washing often causes fabrics to twist and distort, which can lead to misshapen clothes.
Q: How long does dry cleaning take?
A: The length of time it takes for your clothes to be dry cleaned will largely depend on your order's size and how busy our facilities are at the time. Typically, clothes can be dry cleaned between 24-and 48 hours. However, if you have a large order or require urgent service, we may be able to accommodate your request.
Q: Can I reschedule or cancel my booking?
A: Yes. You can either log in to your Sidepost account to reschedule/cancel your booking, or you can contact our customer service team, and they'll be happy to assist you. We ask customers to do so at least 24 hours before the scheduled pick-up time.
Q: Can you collect and deliver my dry cleaning?
A: Yes. We offer convenient door-to-door service, which makes it easy to keep your clothes clean and looking great. Simply select this option during the booking process, and our dry cleaner will be in touch to arrange a convenient pick-up time.
Q: What fabrics cannot be dry cleaned?
A: Although dry cleaning is intended to clean delicate fabrics, there are a few which are not suitable for this method. These include fabrics made up of PVC, plastic or polyurethane. If you're unsure about whether your clothes can be dry cleaned, please contact our customer service team.
Q: Do you service all across Australia?
A: Yes. We have dry cleaning facilities located in all major Australian cities. Whether you're based in Sydney, Melbourne, Brisbane, Perth, or Adelaide, we can take care of your dry cleaning needs.
See all questions