How it works
Book Hobart Building & Pest Inspection Service in 3 Easy Steps
Match
Type your postcode in Hobart to search for experienced building and pest inspectors
Book
Schedule your preferred day and time. We are available for weekends and holiday bookings at no extra cost!
Enjoy
Once you receive our confirmation message, all you have to do is wait for your appointment with our Sidepost inspectors!
Get a Quote for Cheap Building & Pest Inspection Services Now!
Living in Hobart can get rather costly, but with Sidepost's cheap yet reliable building and pest inspection services, you can find problems in your property early on. Avoid the expenses a deteriorating house or business establishment can present and make sure no pests are making your home their own. Get a quote from us now!
Our Hobart Building & Pest Inspection Services Include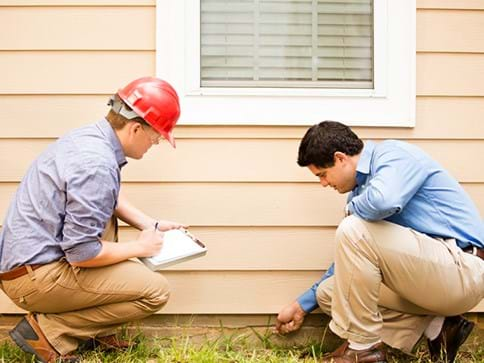 Latest Building and Pest Inspections bookings from our clients
Small house
2 bedrooms and bathroom that need to be cleaned on a weekly basis. Surfaces need dusting and wiping.
Service: Regular Cleaning
Small house
3 bedrooms, 2 living areas and 2 bathrooms to be cleaned every 2 weeks. I would also like the windows cleaned on a quarterly basis.
Service: Regular Cleaning + Window Cleaning (Quarterly)
Small house
I am looking for a one-off deep clean of my 4 bedroom house in preparation for a party.
Service: One-Off Deep Cleaning
1500+
Unique properties cleaned
300+
Average job duration
Need a different report? Below are all of our inspection reports we offer to our clients
Why Book a Building and Pest Inspection Service in Hobart?
As time goes on, the state of our buildings, homes, and other establishments naturally declines. Years of having to endure the elements in ever-changing weather conditions as well as just having people go in and out of these spaces can wear down your property. Even if everything looks to be fine, appearances can be deceiving. The insides of your walls might be telling a different story.
It's not just old properties that can be damaged either. Even newly built properties can show signs of degradation depending on the materials used, the construction process, and the location. Pests can also find homes in buildings both old and new, and these little uninvited guests can do some serious damage to your property if left unchecked.
Having your property inspected can help you understand the exact state that it's in and what it needs. Our building inspectors are trained professionals who can thoroughly assess your property and give a comprehensive report detailing any problems found within them. Any problems, whether it's rotting floors, water-damaged walls, or pesky pest infestations, will be discovered and reported by our inspectors. These reports can then help you take the necessary steps to bring your property back to life.
Don't let your Hobart property decay into a rotting mess. Sidepost is right here to help you make sure that your property can get back on its feet. Book our building and pest inspection services now to make sure that your property can get the best care that it needs!
Read what our customers have to say about our work
Friendly and helpful inspectors
Thank you for the great job you did on our building and pest inspection. We were really happy with the report and the way you explained everything to us. We will definitely use your services again in the future!
James and Sarah
Melbourne
Easy to read reports
Thank you for the brilliant and efficient job you did on our building and pest inspection. We were really happy with the report's layout and easy explanation. 5 out of 5 service.
Great overall service
I was really happy with the service I received from Sidepost. The inspector was on time, professional and did excellent work. They were thorough in their analysis and assessment so it made my life when deciding to purchase.
Very accomodating
Thank you for conducting our building and pest inspection on short-notice. The report was very comprehensive and quick to read. The inspector even explained their process, which is useful when looking for problems in my own properties.
I received my report the same day
Quick turnaround time for the report from our building inspector. I had no idea the property i was about to purchase termites in the walls! Without Sidepost I wouldn't have had a clue.
Sidepost Building and Pest Inspections Hobart Office Details and Coverage Area
Postal Code Coverage:
7005,
7010,
7008,
7009,
7004,
7315,
7301,
7250,
7016,
7171,
7011,
7007,
7021,
7000,
7290,
7050,
7030,
7018
Areas we cover within the city:
Devonport,
Sandy Bay,
Glenorchy,
Kingston,
Howrah,
Claremont,
Riverside,
Ulverstone,
Newnham,
Lindisfarne,
New Town,
West Hobart,
Lenah Valley,
New Norfolk
and the whole of Hobart area
Other locations we cover nearby Hobart:
Most Popular locations:
Frequently Asked Questions
Q: What is a building and pest inspection?
A: A building and pest inspection assesses a property to check for structural damage and infestation signs. A licensed inspector usually performs one before a property is purchased. If no defects are detected, the property should be clear to proceed with the sale without further delay.
Q: How long does a building and pest inspection report take?
A: Most building and pest inspections take 90 minutes to 2 hours to complete. The length of time it takes for our building and pest inspector to assess the property will depend on its size and condition. Buildings with more accessible areas, or those in need of several repairs, will take longer to inspect.
Q: Can I be there for the inspection?
A: Yes, clients are more than welcome to be present during their building inspections and pest inspections. However, we ask that you refrain from requesting the inspector any questions during the inspection, as this can interfere with their work. If you have any questions, please ask them after the review has been completed.
Q: What equipment do your inspectors use?
A: All of Sidepost's inspectors are fully equipped with the latest inspection technology, including thermal imaging cameras, moisture meters, and more. They'll also carry ladders, torches, and other necessary equipment to conduct a thorough property inspection.
Q: Are your inspectors licensed?
A: Yes, all of our inspectors under the Sidepost company are licensed and qualified to carry out building and pest inspections. They're also highly experienced, having worked in the construction industry for at least 5 years.
Q: Can I reschedule a pest inspection booking online?
A: Absolutely! If you need to reschedule your inspection, you can log into your Sidepost account and do so from there. You can also cancel your inspection, but we advise you to do so at least 24 hours in advance to avoid being charged.
Q: What does a building and pest inspection cover?
A: All building inspectors will cover the structural integrity of the property, as well as any potential issues with its plumbing, electrical, flooring, and roofing. A pest inspection will check for signs of infestation by common.
See all questions