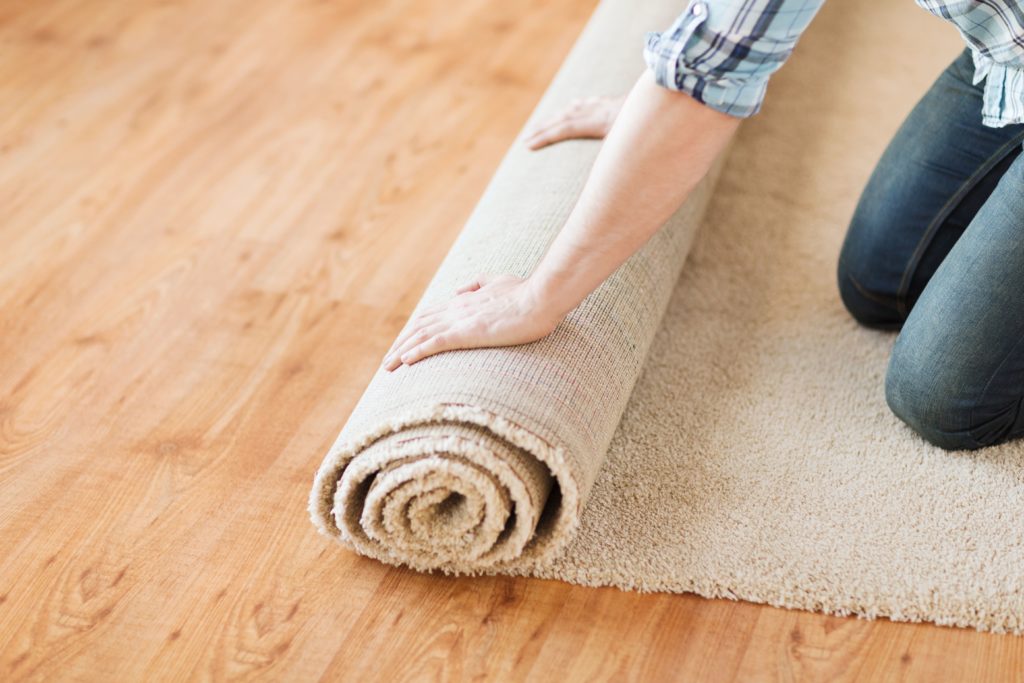 It's normal to wonder how to install a new carpet if the old one has been damaged, needs cleaning, or just has to be replaced due to personal taste. However, Is it possible to place carpet on top of carpet, or is it even a good idea?
A less labor-intensive option would be to simply reinstall the new carpet over the existing carpet. Removing and disposing of the old carpet saves time, money, and the environment because no carpet trash is generated. If it is a glued-down carpet rather than tacked, it can save a significant amount of time by simply laying the new carpet on top of the old one. Leaving the old carpet in place provides an additional layer of insulation for cold floors. Also, a pad wouldn't be necessary because the old carpeting functions as padding already in place.
However, homeowners still question if installing carpet over carpet is worth it. This might be a cost-effective option, but what do the experts think about it?
Can You Put Carpet Over Carpet
You can put a new carpet over the carpet but there are special circumstances that you need to take into account. If the carpets are not worn out, are still in good quality, and are securely adhered to the floor, then you can simply lay the new carpet on top of the old one. Make sure to use a heavy-duty adhesive designed for holding two carpets together. You'll also want to place tack strips or anchors around the perimeter of the room to keep both carpets in place.
If you can avoid it, avoid installing carpet over an existing layer of the carpet. Because placing tack strips can be difficult to lay on top of an existing carpet, they make a poor underlayment choice and are a breeding ground for mold and mildew, resulting in damage to the brand new carpet. To make things easier for you, you may book our carpet installation service. Our expert installers will ensure it is installed quickly and correctly. We also offer carpet removals in case you prefer to get rid of your old carpet.
Here are other things to consider when you want to install your new carpet over the old one:
Inadequate Base
The carpet is an insufficient foundation. Carpet requires a stable foundation for efficient installation and performance. Carpets that are put improperly will wear out rapidly. There are numerous sides to this but consider just one: Foot traffic patterns that have already worn into the current carpet will be swiftly transferred to the new carpet.
Tack Strip Installation
Installing tack strips over the top of a high-pile carpet can be particularly challenging. The stability of the tack strips is critical since this is the foundation upon which your new carpet will be secured, preventing it from shifting under the weight of feet activity. To avoid the movement of the new carpet, the tack strips should not be too thick.
Old Carpet Harbors Dirt
The presence of dust has been shown to accelerate the growth of mold and mildew in carpets. Mold and mildew are the results of a combination of moisture and heat. When it comes to cleaning an old carpet, it's practically impossible to remove all of the dust. You can save money by having the old carpet professionally cleaned instead of having it removed. However, having your existing carpet professionally cleaned is also the same as spending money on a new one!
Additional Floor Layers
Adding an additional layer of flooring dramatically lowers the ceiling of your home. Every inch matters in a basement or any other area with a low ceiling. Also, keep in mind that if you raise your carpet, doors will scrape against it, necessitating a bottom cut. It will also be necessary to remove and rebuild the wood trim.
Subfloor Check
Because mold and mildew thrive in moist environments like those found in the space between the subfloor and the new floor, it is critical that it be kept as free of dirt and debris as possible before installation to guarantee a safe and secure floor installation. Old carpets can harbor mildew even after they have been cleaned, no matter how thoroughly they have been cleaned.
How To Lay Carpet Over Old Carpet
When installing a new rug on top of your existing carpet, there are a few things you need to keep in mind to guarantee a smooth transition.
Step 1: Prepare The Tools Needed
Some products will make the installation procedure considerably easier, which is good news for people who are already trying to find a quick cure by laying carpet on carpet. A tack strip cutter, a hand stapler, a wall trimmer, a top cutter, a knee sicker, a stair tool, a power stretcher, a razor knife, and a hammer are all necessary instruments for this DIY project. Before you begin the procedure, make sure to have these ready and accessible.
Step 2: Start The Procedure
To begin, remove the wall baseboards to make room for the tack strips. Take note that only a low-pile carpet can support tack strips; if you must use a high-pile carpet, a thin underlayment should be installed first. The old carpet in the region should be laid on top of a thin plywood underlayment so that the tack strips can easily adhere to the surface, you can have a solid subfloor for your new rug, and you can assure that there won't be any movement after the project is complete.
Step 3: Putting Tack Strip
The tack strips for the carpet will need to be installed along each wall after the underlayment has been measured and fitted. Start at one corner of the room and use a knee kicker to put down the carpet, leaving a three-inch gap between the wall and the carpet. Using a wall trimmer and a power stretcher, finish attaching the rest of the carpet to the remaining walls.
Temporary Floor Over Carpet
If you're renting, can't decide on a permanent style, or just want to freshen up your home on a budget without buying new carpet, temporary flooring is a terrific alternative. Temporary flooring can breathe fresh life into a space without breaking the bank or wasting a lot of time ripping down the existing carpet. Vinyl and laminate are the most prevalent types of floors that are floated over rugs because of their affordability and ease.
Laminate Flooring
Artificial laminate floors were the first replacement for natural wood flooring manufactured by humans. Manufacturers have created increasingly realistic looks that could easily pass for real hardwood with styles like reclaimed, worn, and distressed wood and this flooring has fast gained appeal. Although laminate isn't as widely used as vinyl, it's steadily increasing its proportion in the market.
Vinyl Flooring
Vinyl planks can be found in a variety of wood-like textures, including hand-scraped, wire-brushed, and distressed. To ensure long-term use, vinyl planks are constructed with multiple layers of durable material.
Sheet
A single roll of this temporary flooring option is all that is needed. In addition to vinyl, it can also be found in other materials, such as rubber, cork, and even carpet. Simply install it out, make the necessary cuts, and you're done! Heavy furniture or adhesives can be used to secure sheet vinyl. A wide range of colors and patterns are available, so there's sure to be something for everyone.
Area Rugs
The quickest and cheapest temporary flooring solution is covering your carpet with an area rug. They come in a range of colors, sizes (both square and rectangular), as well as designs and styles. For a fresh look, you can use them in any room of your home.
Tile Flooring
It's also known as peel-and-stick tile, and it's an inexpensive option to cover up your old carpet with a new floor. If you're looking for something that's easy to put up, versatile, and affordable, tiles are the way to go. If a single tile is damaged, you can easily replace it to keep the entire design looking brand new. It's possible that floating tiles over carpets with a high pile (like shag) can cause them to feel unstable. It's a tripping hazard if the tiles start peeling and curling.
Contact us now for carpet installation services in Sydney, Perth, Canberra, Brisbane, Melbourne, Adelaide, Gold Coast, Hobart, and any cities in Australia.
Blinds installation ( 3 )
Building and Pest Inspections ( 4 )
Car Detailing & Car Wash ( 3 )
Carpet Installation ( 2 )
Dry cleaning and ironing ( 3 )
Fencing Contractors ( 5 )
Pool cleaning/servicing ( 3 )
Professional Home Services at your Door
Get it all done with Sidepost - House cleaning, fencing, painting, and more.